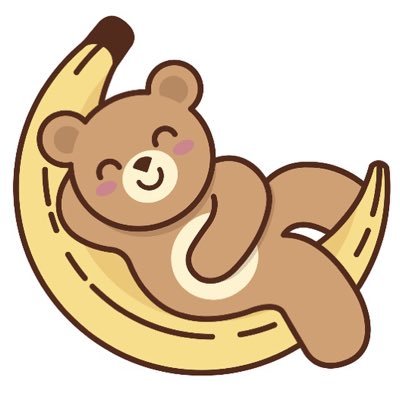 #Baonanas Banana Pudding
Created 1 | Supported 2
954013
Social Reach
Completed
Ended 10/25/2016
— #Baonanas and
16

other supporters
Share | How It Works | Embed
#Baonanas, The Inside Scoop
New Way to Dessert - With 10+ flavors, #Baonanas isn't just banana pudding. We use a leche-flan* inspired base that we freeze-then-whip with cream to create a fluffy, mousse-like pudding. Layered inside are cakey vanilla wafers or cookies and fresh fruits. *Filipino dessert
Unique Experience - #Baonanas is served chilled at 30 degrees, but not frozen. Our pudding travels well, and doesn't melt (so long messy eaters!). Want to enjoy your pint for a month? FREEZE #BAONANAS. It's delicious fluffy, semi-frozen, or completely frozen.
Handmade. Small Batches. - Do we make our own "pudding", hand-pack each layer, handpick and cut all our fruits, lid and label everything, and scoop them into cups or pints every single week just for you? Yes!
More than just bananas. - #Baonanas is dairy based, BUT we have vegan options. Hate bananas? Try our Lychee-Rose, or our Espresso-Cookie, one of 4 flavors that were made for any banana hay-tahs!
Our Serendipitous Beginning
Hashtag | Fundraiser - Broke college students Trisha and Lloyd (that's us!) founded #Baonanas as an Instagram fundraiser to get their yellow car fixed from a minor hit and run. Bao meaning, "precious treasure," and our insider of today's "bae" or "baby" we thought the hashtag #baonanas was more than fitting for our humble campaign.
Growth - Thanks to the continuous support of our ever-growing #BaonanaNation, in a year we officially became a business, developed an online store, obtained a custom-made Italian pudding cart, and have been featured by media like Buzzfeed, Thrillist, Business Insider, z100, and more. We're committed to making what we can from scratch and using only wholesome ingredients. With your help we can put New Jersey on the map of unique eats and tasty treats.
Why we need your help:
Age of business / Age / Student Loans: These are the reasons why more conventional ways of obtaining growing capital were denied. We may be young, but we're growing smart thanks to our mentors and countless hours of research.That's why we're turning to Kickstarter like when we turned to Instagram when we first started our journey!
Difficult Kitchen: We've lost product in our current kitchen due to a lack of AC and unreliable fridges. If we were a catering company, our space would be perfect. However, our product is temperature sensitive, and we have maximized hours and space in our 12x12 kitchen.
Lack of Storage Space: More storage means purchasing in bulk! In our current space we're forced to buy in smaller quantities, raising the Cost of Goods and overall time spent running in and out of the kitchen
Where your contribution goes:
New and improved kitchen space: Bigger is better and allows us to order in bulk saving us a lot of time and money. Not only will we have more storage space (AND AC!!), but having a bigger space means a more efficient production system which allows us to grow and expand.
Reliable Equipment: Half of our current equipment belongs to the commercial kitchen we're renting. We have beautiful mixers, shelves, and tables already, but we need refrigerators, freezers, and a blast freezer. These are the last things we need for our new space!
#Baomobile Touch-up: Installing a bigger drain in our scoop wash is needed and a few of our lights need repairing. In addition, a few of the decals on the cart need to be replaced.
Walk-up Window: This is something we can't guarantee depending on our new space, but we'd love to have a walk-up window where you can say hi. You can take a peek into our kitchen and see #baonanas being handmade right in front of you!