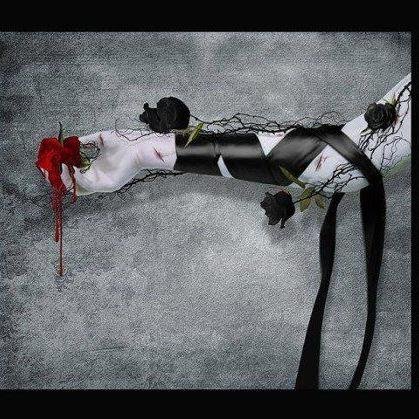 0.99 books!….Catch your eye?
Created 2 | Supported 188
2160443
Social Reach
Completed
Ended 03/10/2015
— KA Matthews and
136

other supporters
Share | How It Works | Embed
Right now Samantha Jacobey is having a 0.99 SALE on four of her books. Each book has is written in a bit of a different style than the next so you can get and feel for all Sam's writing style for less than $4, if you choose. Books included in the SALE: 1.) CAPTIVE -- on the darker side of your typical romance After years of being ruled by a gang of bikers called the Dragons, Tori Farrell uses her skills to free herself from the grasp of the people who vowed they would never let her go. Taken in by the FBI, she becomes lost in a web of lies and deceit, and finds that there is always a price to be paid. CURRENTLY RATED 4.6 stars on AMAZON for ONLY 0.99
http://www.amazon.com/dp/B00J1AO3JE
2.) BOUND -- continuation of the story but in a slower pace, more storytelling style
Living in a halfway house under orders of the FBI, Tori Farrell is working to move forward and to face her addictions. When a mysterious man walks into Tori's life, she believes she's found someone she can trust. But sometimes danger doesn't hide cloaked in darkness… CURRENTLY RATED 4.5 stars on AMAZON for only 0.99
http://www.amazon.com/dp/B00J1AO2C2
3.) TREASURED MOMENTS -- The Agent -- is more of an introspective story, that leaves you asking: what's fiction and what's reality. -- it is one story of a 14 book anthology that Sam is a part of with her fellow Crazy Lady Authors Blog.
An author of dark tales is looking for someone to represent her. An agent who thinks all writers are the same wants the job. Will one lunch date be enough to convince him that she's different, or will her clouded past continue to overshadow her future? 
http://tinyurl.com/m9a5jc9 - 0.99 4.) SUMMER ANGEL -- Sam's newest work and stepping stone into the Paranormal World
What would you do if you discovered Guardian Angels are real? 
Charlie and his parents had planned a fabulous summer vacation; the last one before he heads off to college. Things go mysteriously awry when the young man meets Clarisse; he finds himself separated from his parents and on a different sort of holiday. 
Caught up in a strange adventure with the slender blonde, Charlie learns right away that things are not what they seem. She easily convinces him that her magical powers are real, and introduces him to a world mankind has only dreamt of. Promising to have him reunited with his family soon, the girl takes him on a gallery walk of life, using her abilities to give him a summer vacation he will never forget... and then again, may not even survive. 
Preorder NOW!! – Amazon US -
http://tinyurl.com/nuozc38 -- 0.99 -- Release Day, March 10th