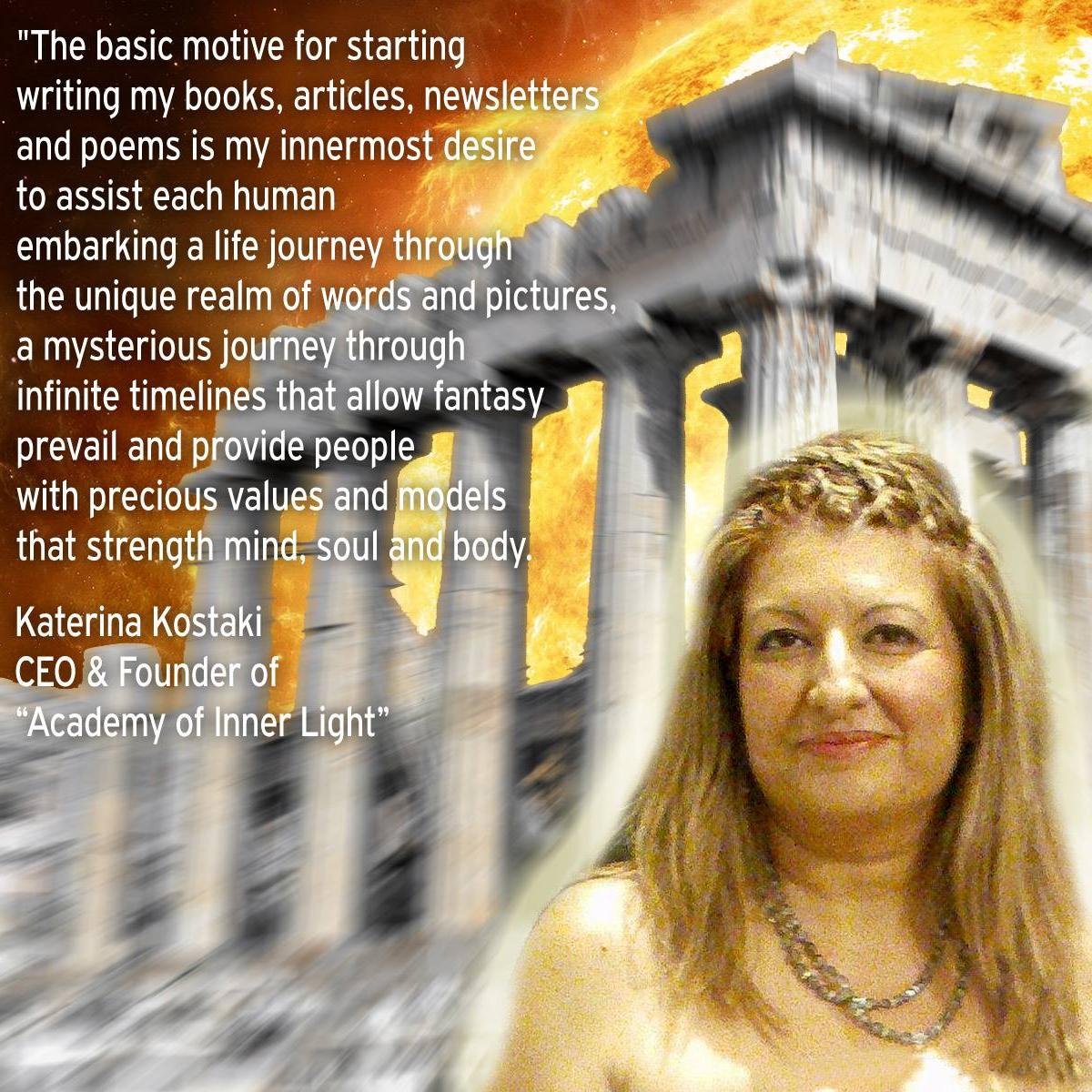 COSMIC LIGHT
Created 2 | Supported 70
1232237
Social Reach
Completed
Ended 05/10/2016
— Katerina Kostaki and
72

other supporters
Share | How It Works | Embed
"Cosmic Light" is a magnificent collection that will immerse the readers in a spiritual rhythm through profound stanzas and verses.
ATHENS, Greece –  From spiritual author, poetess and video creator Katerina Kostaki comes 
Cosmic Light
, a spiritual book of poetry, written and published primarily in Greek language in Athens,  Greece (October 2008) with the original title Συμπαντικό Φως. This book will immerse its readers in a spiritual rhythm through profound stanzas and verses. The New Age Movement states that humans are entering into a new circle of Life and approach the Photon Belt that is the AlcyonianLight. This entrance to the Photon Belt has also been disclosed by scientists and reflects the new opening to Cosmic Consciousness, Global Changes and Transformation of Human Mindset.
Cosmic Light
 is a hymn to unconditional love and compassion, a legend for Eros and soul mates, and a new perspective of our astral origin. Altogether, the verses in this amazing collection share an evolutionary path to light, which underlines humans will to reconnect with cosmic consciousness, a commitment with destiny and higher good according to a divine plan. "Poetry is a vivid spiritual gate. However the magicalsense that a reader derives from the poetic travelogue could be described but only an intellectual, Divine River of Dreams, Light and Unconditional Love",the author states. In 
Cosmic Light
, Kostaki has woven anequally interesting and enlightening collection that will shed light on astral-related matters—providing a better understanding and wisdom to the readers on how theycan unravel the path towards their ultimate purpose and destiny.
For more information on this book: 
http://www.academyofinnerlight.net/
 &
http://www.academyofinnerlight.com