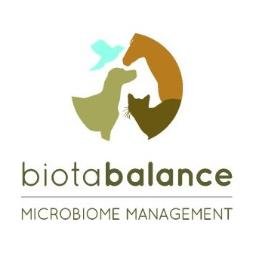 Dog-specific probiotic treats!
Created 1 | Supported 13
999646
Social Reach
Completed
Ended 04/29/2016
— Biota Balance and
26

other supporters
Share | How It Works | Embed
What's Biota Balance? Biota Balance is a team of scientists who have developed a probiotic treat or supplement that promotes your dog's digestive health. We live and work in Edmonton, Alberta. What's a probiotic? Probiotics are live bacteria that work to keep you healthy and your digestion running smoothly. Before you ask, no, we aren't crazy: it's good bacteria, just like the kind that's already living in your body. Why does my dog even need that? Just like people, dogs have food allergies or get the odd stomachache. And no matter how hard you try, your dog is going to eat something he shouldn't. How many times have you come home to find garbage on the floor — or worse, a stinky mess that's already dried on your carpet? A probiotic a day keeps the vet away by balancing out the dog's digestive system. As an added bonus, lots of owners find that probiotics help with their dogs' skin disorders. But because human and canine intestinal tracts are very different, you shouldn't feed your dog a probiotic that's meant for people. Even so, most of the probiotic pet foods on the market use human probiotics. That's why we developed our own product. What makes Biota Balance's probiotic so special? Excellent question. It's designed for dogs, from dogs. It contains two strains of bacteria. These strains came from healthy dogs and kill other bacteria that commonly cause intestinal disease. Don't worry, it isn't mad science: the strains we're using are deemed safe to eat by the Association of American Feed Control Officials (AAFCO) and the European Food Safety Authority (EFSA). How many colony-forming units (CFU) are there per gram? You've done your research! There's 100,000–100,000,000 live bacteria per gram. Amazing! How do I get some? Fund our campaign! Pick out something nice for your dog (or yourself) from the list on the right. You'll also have our sincere thanks and that nice feeling that comes with doing something great for dogs.