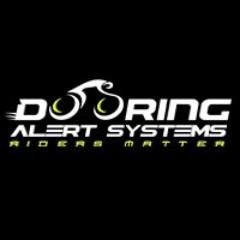 Dooring Alert Systems
Created 1 | Supported 0
622469
Social Reach
Completed
Ended 01/12/2016
— DooringAlertSystems and
11

other supporters
Share | How It Works | Embed
Dooring Alert Systems not only provides a proactive approach to ensuring the cyclist has plenty of time to act to a vehicle door opening through vehicle technology, it will saves lives, injuries and the post trauma reactions to all involved, directly and indirectly. The alert system is a patent pending design, incorporating a visual lighting unit system, retrofitted to the internal outer sides of the back vehicle window, activated by the release of any seat belt. This will activate the lighting system, and alert, the vehicle occupants, people biking, and oncoming traffic that a vehicle door is about to open. This product version, and available here exclusively on Kickstarter is known as DAS- Alpha. This product will be further refined and the product delivered, will contain a sleeker design, with further software development including a wireless activation, as a minimum.
Our vision for the extended version of the Dooring Alert System is, DAS – Lambda, designed for new manufactured vehicles. Further software development, and computer engineering, is required to the current lighting system on the back window, within the side mirrors that contain cameras to monitor oncoming traffic.
Ongoing discussions with software engineers will see the creation of additional features within DAS – Lambda, and be incorporated as a standard feature. This is why we are also here on Kickstarter seeking your support pledges to help us further engineer both versions of the product. The DAS Lambda product will be developed and held up to Car Manufacturers and Governments to anoint this world first, hero invention.