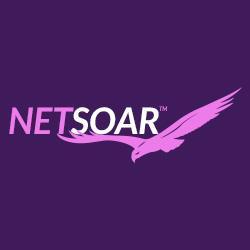 Elevo Automatic Sunshade
Created 1 | Supported 126
987655
Social Reach
Completed
Ended 10/27/2015
— NetSoar and
265

other supporters
Share | How It Works | Embed
HELP SPREAD THE WORD AND SUPPORT THE ELEVO SUNSHADE HEADTALKER CAMPAIGN FOR A CHANCE TO WIN A $100 CASH GIVEAWAY!
All contest entries must be submitted no later than

October 27, 2015

. The winner will be selected randomly and all contestants have an equal chance of winning. On

October 30, 2015

we will have a random draw and the winner will receive $100 via PayPal. Everyone who supports this HeadTalker campaign will be entered in the draw and be eligible to win.
So what exactly is the Elevo Sunshade?
Elevo is the worlds' first ever automatic and universal sunshade for your vehicle!
Throughout the decades, we've seen many technological advances in the automotive industry. Nowadays, most vehicles are equipped with all kinds of innovative gadgets that make our lives much easier. Surprisingly, one concept that hasn't advanced for decades is the use of sunshades. Until now! Introducing the innovative Elevo Sunshade, a game-changing and universal sunshade that's remote controlled and can work with any vehicle. Thanks to the Elevo Sunshade and its patent pending technology, gone are the days of complicated sunshades that are frustrating to use and in many cases ineffective. Now
live on Kickstarter
, the Elevo Sunshade aims to change the automotive sunshade industry for good. What if you could protect your vehicle from the sun's rays in seconds with a simple click of a button? With Elevo you can! By supporting the
Elevo Sunshade crowdfunding campaign
, you can be a part of history in the making. By being one of the early contributors to the campaign and helping this cool product come to market, you'll also save $40 off the standard retail price. The Elevo Sunshade is customizable, meaning you can have a logo, sports emblem or picture of your choice embedded. Those who pledge early to the campaign will receive this feature absolutely free (a $40 value). A few other key highlights to note about the Elevo Sunshade include:
1. It's the worlds' first-ever automatic sunshade for vehicles. Simply attach a small remote to your keychain and control your sunshade with ease. 2. It's quick and easy to install. It takes a matter of minutes and requires no professional installation. There are no nuts, no bolts, and no hassles. 3. Each sunshade comes with a 30-day money back guarantee. 4. Each unit comes with a one year warranty. 5. The Elevo automatic sunshade is truly universal and can literally fit vehicles of any make, model, or age. 6. The sunshade retracts within 5 seconds after starting your vehicle. 7. Elevo is the first real evolution in the sunshade industry in over 60 years. 8. The Elevo 9 Volt battery lasts for 14 months. 9. Elevo blocks 99% of harmful UV radiation and keeps your vehicle 44 degrees cooler than the outside temperature. Help bring this unique and innovative product to the mainstream market. Visit the
Elevo Kickstarter campaign
today to make a pledge and learn more. Be sure to tell all of your friends, family members, and co-workers about this cool gadget as well.