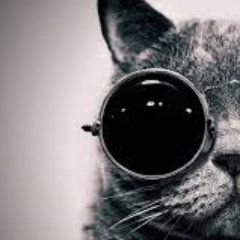 Indian Space Conclave 2017
Created 1 | Supported 4
930661
Social Reach
Completed
Ended 07/20/2017
— Rose Hathaway and
16

other supporters
Share | How It Works | Embed
We are the only space based student chapter  of VIT University, Vellore, representing the international student non-profit organization SEDS (Student for Exploration and Development of Space). We are a community of space enthusiast students whose sole purpose is to establish an outstanding standard of space exploration and development among peers. As part of SEDS-VIT, the headquarters of SEDS-India, we conduct a myriad of conferences, events, workshops, etcetera on national and international levels. This year we will be organizing a 2-day national conference -
 Indian Space Conclave 2017
 which will be centered on the theme
 Space Entrepreneurship
. The conference will be held on the 5th and 6th of August in VIT University, Vellore. The theme of this conference is to encourage students to undertake start-ups and similar novel initiatives in the field of space exploration and technology. ISC'17 will be brilliant amalgamation ofguest lectures, Events, Start-up Expo, Workshops and a Project Competition.
The Startup Expo
 conducted by SEDS has innovation at its core and aims at promulgating brilliant minds across the nation and exhibiting them to the mass. The prime object of the expo is student-industry interaction. The expo will witness well known space related companies and startups who will be presenting their product and explaining the various aspects of space entrepreneurship. . SEDS has also organised an assortment of competitions with four prime themes in order to test the mettle of each and every participant. The objective of the competition is to simulate real-world engineering design projects and their related challenges. 
'Airbourne Vehicle (UAV) '
,'
Robotics '
,the
 'Design and Analysis' 
and the
 'Embedded Systems'
 are the 4 themes and aim at encouraging the participants to engage, innovate and create. We are just a bunch of space enthusiasts who sincerely believe in Dr. Abdul Kalam's words,
"Look up. We are not alone. The whole universe is friendly to us and conspires only to give the best to those who dream and work. "
We have a dream and we have put in efforts day and night to realize it. We need a little help from all of you to enable us make our dream come true :)
'Because in the end we are all just dreamers in an endless universe.'
Here is the Conference Brochure for you guys to see!
ConferenceBrochure