Mandey's Mental Health Fund
Created 1 | Supported 1
953776
Social Reach
Completed
Ended 12/03/2016
— Amanda Chappell and
11

other supporters
Share | How It Works | Embed
So, here's the truth about me. For my friends, this probably doesn't surprise you, and you probably spent our whole friendship hoping or praying something would change.
My whole life, every moment that I can remember, I have been depressed and/or anxious. From a tumultuous family life as a child to a reckless adulthood... nothing has ever been quite right for me.
I was a warrior, bold, proud, outspoken and active in my community. I fought so hard for everyone but my own self. I gave, and gave, and gave - somehow - from empty stores. I loved deeply and passionately... and unendingly. But something was awry for me, and it showed up about every six months.
I would crash and burn. I got pretty good at putting on a really, truly happy face. I got so good at it, in fact, that I sometimes forgot how to stop pretending. I got so good at lying to you all about being okay, that parts of reallity began to fade and become confusable with the false reallity I portrayed.
While telling you all that I was "just fine." I was crumbling inside. Using burning myself, smoking, fighting, drinking, drugs, getting laid, and many other tools to soothe the broken parts of myself. I am getting ready to celebrate a few months sober from alcohol, and just celebrated 3 years free from hard drugs, that is true; but I never stopped destroying myself in other ways.
This cycle, of pretending I am okay and subsequently collapsing and hurting myself repeatedly, has been on a 6 month loop for too long. I am tired of being sick, I am tired of being scared, I am tired of running away... and I desperately need help.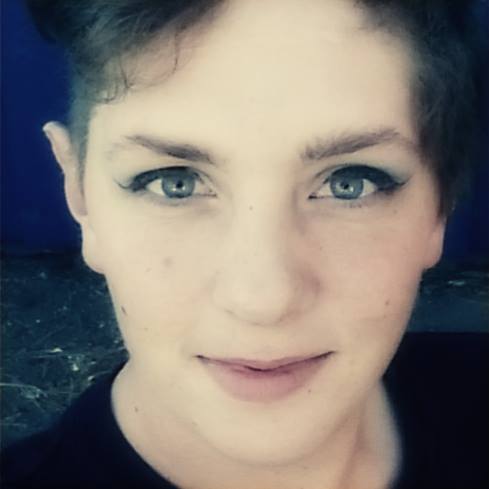 I have applied, and am being considered for treatment, at Mercy Multiplied. They are a treatment and recovery center that match up with my personal care needs and my personal faith. There I will recieve intensive one-on-one and group therapy to process through and come to terms with the root causes of my depression and my anxiety. I will be taught how to eat in a way that is healthy and beneficial to my body, how to stay fit and strong physically, and how to handle the real life challenges that I will face once I arrive. 
Everything 
about this place is designed to put the resident (hopefully me) in the path of success and recovery.
So, how can you help me?
By donating you will be helping to pay for my health care needs while I am there; this is something that this program just can't cover at this time. My costs for this will be $300 upon arrival and $100 per month while I am there. The highest total estimated is around $1200. Another $1000 is to cover all of my medical co-pays, traveling costs and general expenses needed to make this happen. While I am there I will be allowed to join the other girls in going on social outings each weekend and I have included pocket money for my time there in this budget. I can promise you, after reading as much as is possible on this program, I know that I can expect nothing less than miracles to come from it. And, if you don't feel you can donate just because I need it, take this into account. I have 2 small children, one who was adopted by my mother and one for whom I am still "Mom", who deserve better than what they're getting from me. They are the whole reason I am doing this, why I am making such a drastic move to get better. If not for them, I could probably just keep going the way I am and not care much about the casualties along the way. Any extra money raised with either be spent on achieving success after graduation, or on helping the next young lady get the chance to benefit from the program as well. I am expecting to enter the program in early January, though a date has yet to be set specifically.
THANK YOU!