Mosha Online
Created 1 | Supported 2
924479
Social Reach
Completed
Ended 04/01/2017
— Mosha and
14

other supporters
Share | How It Works | Embed
Mosha Online

Mosha Online
 is an
 Online Social Multiplayer RPG
 that helps you connect and interact with your friends and other players around the globe through a virtual space also known as the 
Dream World
.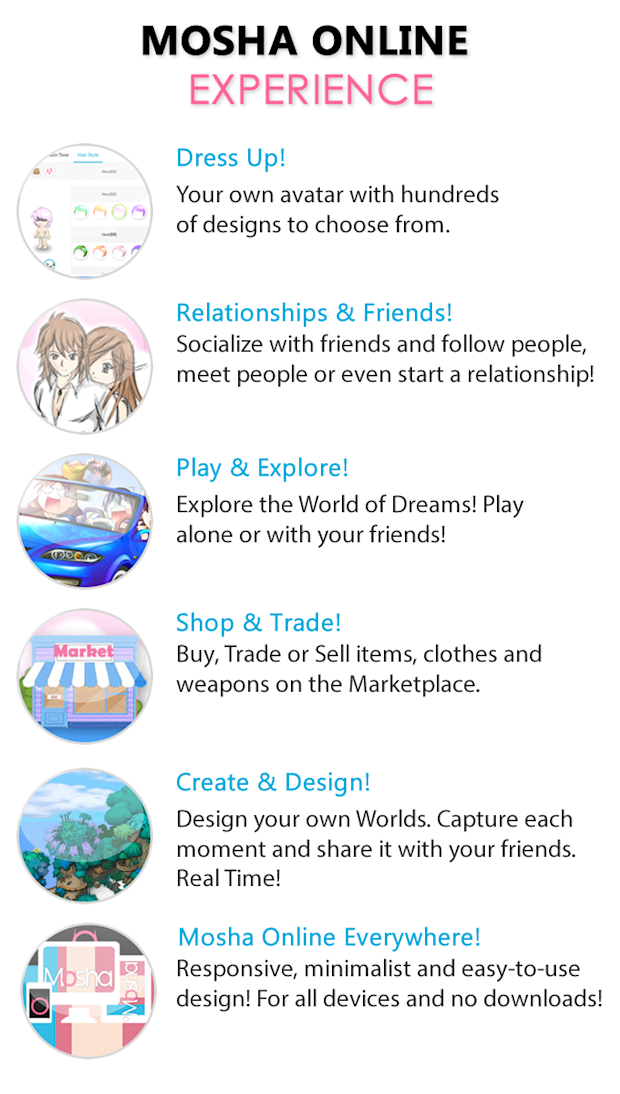 Game Mechanics:
The following features represent what I definitely want on the game, but is not yet fully implemented (that's why I humbly ask for your help):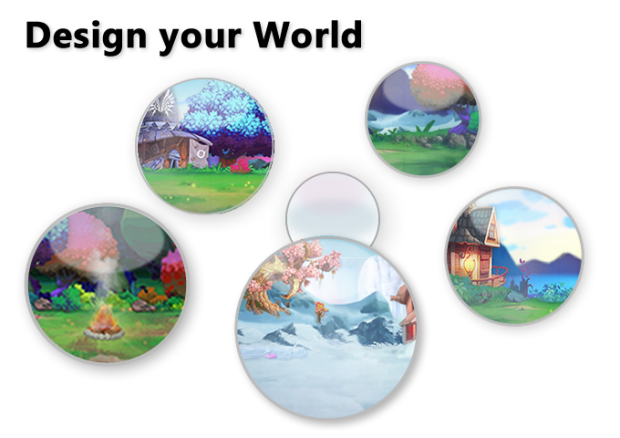 Dreams are wonderful, but it's better to share those dreams. So, after creating your 
Dream World
, you can upload your Theme, so that other players buy it and use it too! Keep creating incredible Dreams to increase your wealth in no time!
   Battle!

Battle 
against monsters, grab the loots and sell them to increment your wealth! Use 
Skills 
and 
Items
 to increase your chances of winning.
The Team

I've been working on 
Project Eden
 since 2008, now known as 
Mosha
 since 2016. Lot's of things have happened, but I've finally developed my in house engine! I've decided to come to Indiegogo to ask for the community's help! I've been a game developer for almost 20 years now and this is my first game doing it all myself! One great advantage working alone is that I can really nail what I want with 
Mosha
. Another one, is that I can save a lot of time by not having to be subordinate to anyone else in the decision making process.

One of the disadvantages to being a one-man team is that I cannot produce enough content as fast as a multi-person team. I try to keeping things simple. Often the simple solution ends up being better anyway!

What Mosha Needs!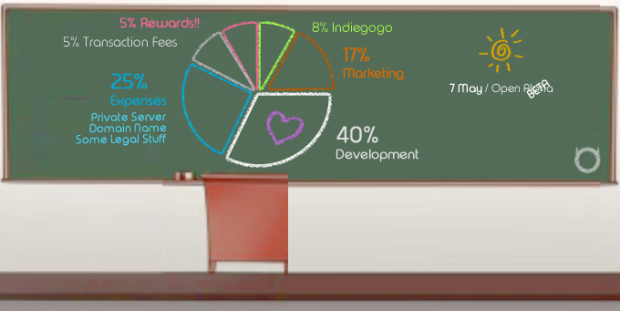 Work on 
Mosha
 has been steadily going for just over a year. It has really been amazing, but the most important challenge is 
budget
. To get all things working for the next 
10 months
, 
Mosha 
needs roughly 
$35,000 USD
, so lets get going!
Stretch Goal
Because 
Mosha 
is a project that will release sooner than later, I must clarify that 
Mosha
 will release before all content is finished and will receive further support from me.
$35,000 
USD / enough to help me finish Mosha but I still need to keep my current Job.
$50,000
 USD / Will help me work full time on 
Mosha
, which means I will be able to deliver even sooner!
REWARDS
!!!!!!!!!!!!!!!!!!!!!!!!!!!!!!!!!!!!!!!!!!!!!!!!!!!!!!!!!!!!!!!!!!!!!!!!!!!!!!!!!!!!!!!!!!!!!!!!!!!!!!!!!!!!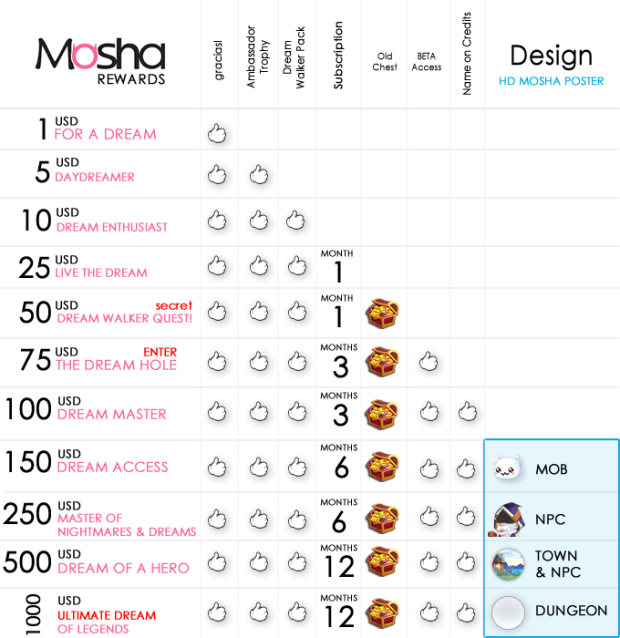 ¡¡¡¡¡¡¡¡¡¡¡¡¡¡¡¡¡¡¡¡¡¡¡¡¡¡¡¡¡¡¡¡¡¡¡¡¡¡¡¡¡¡¡¡¡¡¡¡¡¡¡¡¡¡¡¡¡¡¡¡¡¡¡¡¡¡¡¡¡¡¡¡¡¡¡¡¡¡¡¡¡¡¡¡¡¡¡¡¡¡¡¡¡¡¡¡¡¡¡¡¡¡¡¡¡¡¡
Risks & Challenges
Game development can be cruel, and there is always risk, specially with a limited budget that threatens your own wallet, right? I'm at a point in life when things get a little more complicated. It costs a lot of money to make a game, and I have erred on the lower side of what is needed for this game. Anything past the  goal will allow me to continue working on 
Mosha
. Otherwise, I will have to get another job and 
Mosha
 may take years to complete. BUT! You can trust me, I will finish 
Mosha
! It has become my ultimate goal :)
Merchandising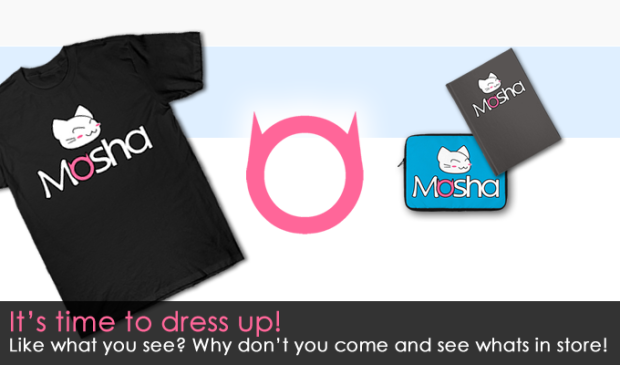 Other ways you can get Involved!
We understand that not everyone has the financial ability to contribute, but that certainly doesn't mean you can't help in other ways.
Please! SHARING the project with others on Facebook, Twitter and other social media and encouraging others to join the campaign is JUST as important and helpful! Be sure to use Hashtags #MoshaOnline  or #GoGoMosha !
Mosha
really
needs your help. To achieve funding, you can help Mosha by telling everyone and sharing this project with all your contacts. That way, we can increase exposure of the project. That's it!
P.S.
There's a lot of passion on Mosha! I believe there's power in community: gamers, players, designers, fans, reviewers, youtubers, journalists: let's grow this amazing community!
This is a game I want to make and a dream I believe in. Thank you for your support, patience, and trust. Remember, 
share
 this campaign with everyone!