My Sweet Dream
Created 1 | Supported 0
549871
Social Reach
Completed
Ended 12/13/2015
— Shannon Dickson and
10

other supporters
Share | How It Works | Embed
[embed]https://vimeo.com/128718969[/embed]
Hi, I'm Shannon, and I'm a indulgence creator! 
My passion for baking started when I was knee high  to a grasshopper and my nan would always have me help in her kitchen whenever I came to stay during the holidays. (can you believe that she is about to turn 101! and is still going strong). Growing up, I would be the one that made most of the desserts or cakes for the after dinner treat. Or sometimes it would be biscuits and slices to take to school the next day.
Fast forward to the year 2012 and I found myself feeling anxious and getting bored  - after being an Administrator/Office Manager for well over 20 years. So I finally decided to do something about doing "my own thing". It all started a couple of Christmas's ago, when I decided to experiment with nougat. I ended up giving them away as Christmas presents, and to my surprise, everyone couldn't stop raving about how incredible it tasted.  Hmmm, this reaction got me seriously thinking.   So I took a crazy beautiful leap of faith and "Eat Sweet" came to life.
My aim was to not only provide an income for myself, but to also fill a niche in the market for unique contemporary products using only the highest quality, all natural ingredients.
My first creation was Raspberry and White Chocolate Nougat.  I played around with fresh berries, drying them and tweaking my recipe until it was perfect. (Can you believe that I still go to the extreme of picking each raspberry to this day!?)
 Slowly I came up with another 4 flavours and decided that it was ready to take the next step. It took me another 18 progressive months to get to the point of launching, as I wanted everything to be way better than just right. Flavours, packaging, logo design...
We launched close to 2 years ago, at The Good Food and Wine event held in Bendigo.  We first started out with 5 flavours of nougat (which has now grown to 6) with even more sweet flavours  in the pipe works.  This period was a huge learning curve and we have certainly endured a lot of ups and downs along with many stories to tell.
We have now excitedly added meringue kisses to our range.  Not only do we have them at all of our markets, we are also getting a lot of requests for sweet custom orders.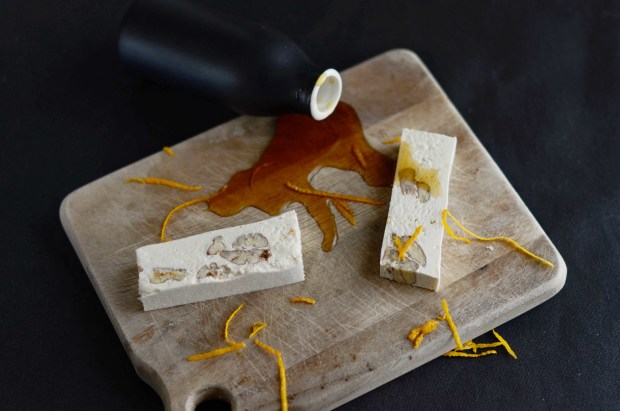 *Our Orange, Pecan and Maple Nougat
The response to my delicious creations has been fantastic! "Eat Sweet" has become a successful business with a loyal customer base and has  a reputation for the most amazing products .
I've had well though out plans for "Eat Sweet" right from the beginning. Year one was without doubt a lot of hard work with lots of sweet steps along the way. I continued to juggle part time work (which was close to full) whilst trialling and creating new flavours and planning out where I wanted "Eat Sweet" to head. Those "sweet steps" have now led me to the point where I am working full time and ready to expand and start implementing some aspects of what I call 'My Sweet Dream '.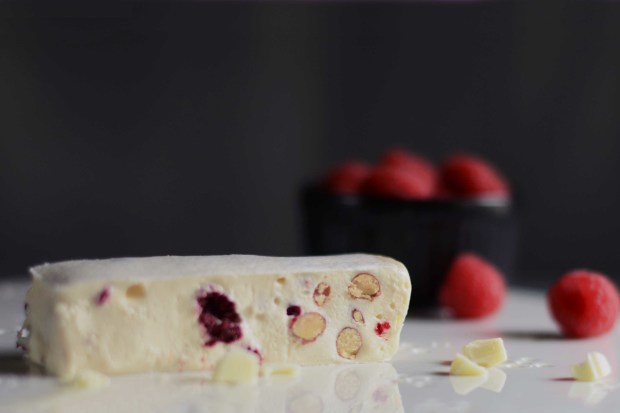 *Raspberry and White Chocolate
At the moment, Eat Sweet is limited to selling at the local markets, pop ups in corporate foyers and customer orders received via any of the online shops. (Etsy, Made It, Eat Sweet online store) My vision is to have my product on those gourmet market shelves and exclusive hampers.
I currently operate out of my Home Registered Kitchen and do everything with precision by hand. That being, all the nougat is made by hand, cut by hand and packaged by hand as you can see in the video above. I am at the point that if I wish to take on the retail sector, something needs to give and cutting the nougat slabs is the biggest time consumer. 
So the big bottom line is that we are in desperate need of a bench top cutting machine!!!! This will save a crazy  amount of time with every slab that needs cutting! This in turn will give us more time to produce more of those sweet slabs and create new flavours for all our new and loyal customers!
Current french style nougat flavours include :Raspberry & White Chocolate, Chocolate & Smoked Salt with Hazelnuts, Orange & Maple with Pecans, Peanut & Coconut, Apple & Cinnamon with Walnuts and finally Musk - If you are an Aussie, you will definitely know this flavour well!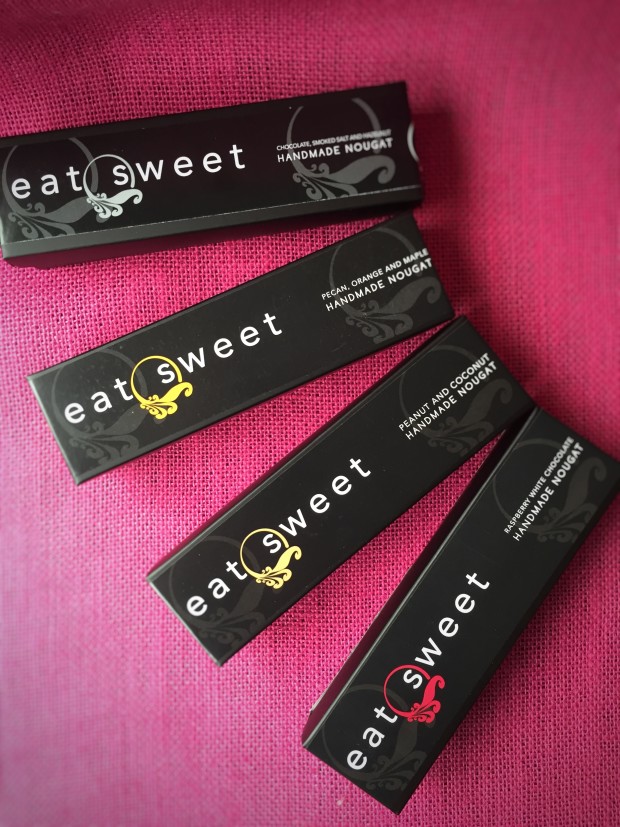 *Some of our range of nougat
So that's where all my sweet eaters come in! In order to do this to the standard and quality I envision, I need to raise some sweet funds.
I have set my target at $20,000.
This will cover the cost of a bench top cutting machine which will allow me take this sweet leap and have my most popular flavours sitting on those shelves. This is our biggest expense being well over $10,000!

It will also help with purchasing packaging and retail labels in bulk for both the nougat and  meringue range.  This is always our biggest ongoing expense, buying in bulk will mean cheaper pricing for us. Down the track, we do wish to have custom boxes made which again will save us time.  Currently we use standard boxes and custom labels for all our nougat boxes (and all done by hand!).

We would also like to consolidate all our online stores into one webpage that would incorporate an online store, news of which markets we are attending, brag page and all store locations that our product will be available at.

And, if there is any funds left over, we would like to upgrade some of our kitchen equipment.
So what do my sweet eaters get in return?
What ever sweet amount you decide to pledge, you will receive either boxes of our sweet nougat or vouches redeemable for Eat Sweet goods.
For every level of pledges, your sweet bonus increases as well.
How sweet is that!
Now go check out those sweet perks ;)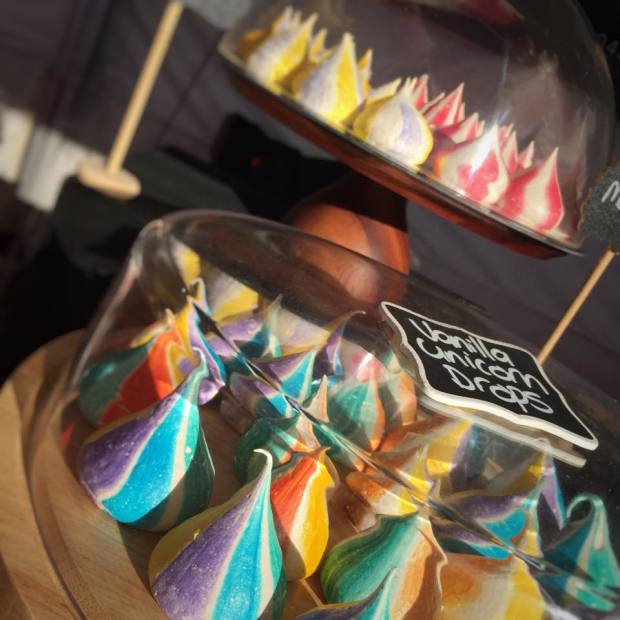 *Some of our Meringue Kisses
Please, even if you can't contribute (we sweetly understand!!!), pass this on to whomever you think might be able and interested! Please share share share--Facebook, Twitter, the family get together and to all sweet eaters that you know!
Please head on over to Indigogo if you are wishing to support/fund our goal and check out our sweet perks.
Thanks for reading all my sweet eaters!