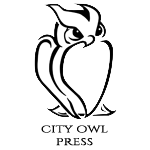 The Marker Chronicles on BN
Created 1 | Supported 4
1041883
Social Reach
Completed
Ended 07/11/2017
— City Owl Press and
67

other supporters
Share | How It Works | Embed
From Examiner's Recommended Women in Horror comes THE MARKER CHRONICLES by Danielle DeVor. The First Trilogy contains books 1 – 3. Now, for a limited time, save BIG by buying this special bundle deal at a killer price!
"DeVor weaves a clever plot and brings the reader a huge mixture of emotions such as fear, anxiety, wonderment and complete shock." - Romance Thriller Author, Lilian Roberts ★★★★★
"A great horror story read. For me, this harkens back to the books of my youth, where the mystery and the horror were the main characters." - Paranormal Mystery Author, Rebecca Trogner ★★★★★
"Move over, Stephen King. Danielle DeVor is on her way!" - YA Paranormal Romance Author, Katie O'Sullivan ★★★★★
"A new take on The Exorcist and for me a much better read. The author has invoked pure spine-tingling flesh-crawling terror from every chilling page." - Fantasy and Horror Author, Simon Okill ★★★★★
Launches August 8th! Get it now at this limited time price of only $0.99!