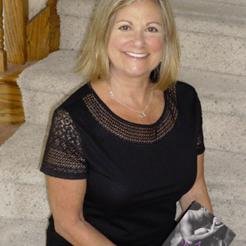 Beautifully Used
Created 1 | Supported 13
362839
Social Reach
Completed
Ended 09/20/2014
— Susan Griscom and
22

other supporters
Share | How It Works | Embed
Beautifully Used The Beaumont Brothers Book 2
by Susan Griscom
A stand alone sexy contemporary love story
I'm so excited to be releasing Brodie's story. Please share and help me celebrate the sexy Brodie Beaumont as he tells us in his own POV about his history of using and being used by women. He has a past he doesn't like to talk about that has turned him into the type of guy he is today, but he hasn't really cared about all that, until the beautiful and feisty Gabrielle Demeres comes back into his life. 
http://www.amazon.com/Beautifully-Used-Beaumont-Brothers-Book-ebook/dp/B00MS79OTG/ref=sr_1_1?ie=UTF8&qid=1409079708&sr=8-1&keywords=beautifully+used
http://www.barnesandnoble.com/w/beautifully-used-susan-griscom/1120006576?ean=9781501435232
https://itunes.apple.com/us/book/id903214670
http://store.kobobooks.com/Search/Query?fcmedia=Book&query=9781501435232
As a child, I spent most of my time daydreaming or playing around in the mud. I grew out of the mud play, well, most of the time, a good soak in the mud is always fun. I still daydream often and sometimes my daydreams interrupt my daydreams. So I write to remember them. I live in Northern California with a very romantic man, the love of my life.