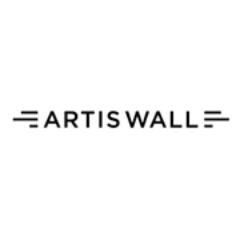 COMING SOON: Artis Wall
Created 2 | Supported 0
886839
Social Reach
Completed
Ended 02/10/2016
— Waddell MFG and
26

other supporters
Share | How It Works | Embed
Artis Wall
Coming soon to Kickstarter: Artis Wall - reclaimed accent walls that are easily installed and removed in minutes.
Before we launch, we're giving away a FREE Artis Wall set to TWO lucky winners!
For The Interior Designer, Homeowner, Young Professional and More
---
Waddell Manufacturing is introducing Artis Wall, a simple, beautifully made accent wall crafted from planks of reclaimed wood that were originally used to build old barns and buildings around the United States. It is Artis Wall's mission to create easy-to-install wood accent walls that quickly transform living and work spaces at an affordable price, without causing damage to walls.
Simple-Installation Method: Our product is designed with a patent-pending installation method that allows for a fast and simple set-up for anyone, anywhere.

Removable: Artis Wall comes with an easily-removable hook and loop adhesive. This provides little to no damage to the wall and allows you to reuse your accent wall anywhere.

Stylish Interior Decor: Each reclaimed board fits with the current interior decor trends that everyone wants, but is offered at a more affordable price, without sacrificing quality.

Functional Design: Not only are the individual Artis Wall boards lightweight, but they come in various lengths and finishes to accommodate different wall layouts and sizes.

Made in America: Artis Wall is made of thin, lightweight reclaimed wood boards from old barns and buildings around the country, allowing you to bring your own design to life.

Affordable: We set ourselves apart from our competitors by offering Artis Wall at or below the market price points. A 20-square foot accent wall only costs $250.
Join our HeadTalker to show your support for the Artis Wall! You're volunteering to help us get the word out by sharing the post above to all of your followers! On launch day, you'll be helping increase our reach to everyone that you influence online, turning our small voice into a supportive crowd and helping us reach our goal.
Love Artis Wall? Connect with us on Facebook and Twitter.
Do you want to win a free Artis Wall of your very own? Click here!