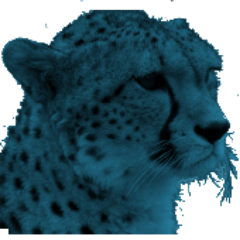 Divergent
Created 2 | Supported 14
1005485
Social Reach
Completed
Ended 11/11/2016
— XavieTime and
40

other supporters
Share | How It Works | Embed
Xavie Time Announces Launch of "Divergent" an Exciting Project to Help Mildly Autistic Students by Creating Affordable Branded Websites
Finding employment can be a challenge for someone with mild autism.  Fortunately, with the right resources in place real breakthroughs can occur.  Xavie Time, is a growth hacking agency working hard to help.  Their new project, Divergent, offers mildly autistic students an affordable personally branded website designed to help them more easily make winning job connections.
It's not a secret that mainstream schools don't always best prepare students with even mild autism to be best prepared to find employment.  Innovative growth hacking agency Xavie Time are doing their best to help.  Recently, Xavie Time announced the launch of their new Divergent project, where for a price starting as low as £29, the firm will create for students with mild autism (attending mainstream schools), a personal branded website complete with a creative CV – something that can be incredibly valuable when it comes time to find employment.  Students and their families have greeted the news with enthusiasm.
"We aren't just an incredibly motivated team of growth hackers working hard to see our clients become wildly successful,"  commented a spokesperson from Xavie Time.  "Just as importantly we are also  dedicated to a social mission that means the world to us - helping people with dyslexia, dyspraxia and autism gain employment in the digital sector.  Our Divergent project is going to really help in that area.  It's a total win/win."
According to Xavie Time, their passion for helping people with dyslexia, dyspraxia and autism comes from a place close to the heart.  Their own founder, Ruth-Ellen discovered she herself was dyslexic, only after establishing herself as a powerful force in business to business sales, responsible for generating over £115 million in new sales alone for her former firm.  When she later discovered her 11 year old son was autistic she was inspired to help others facing similar challenges, XavieTime was born and quickly has moved from success to success.  Recent highlights include: establishing an exciting contract with a large faith based leadership company to develop their website and online presence, creating a  WordPress site for Estate Agents and launching the Divergent project.
Help us spread this to mainstream schools so all kids have a chance to show off their skills in a style that fits their needs! Get them to visit the divergent page at XavieTime for a free consultation