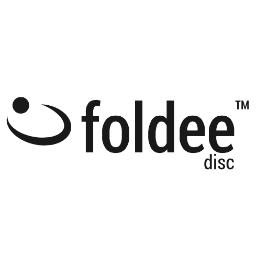 Foldee™ | Flying Folding Disc
Created 1 | Supported 0
1123248
Social Reach
Completed
Ended 01/31/2016
— Foldee Disc and
153

other supporters
Share | How It Works | Embed
Foldee™ Disc, endless fun to take wherever you go.
Behind the simplistic design of Foldee disc™ were numerable tests of aerodynamics with various material compositions as we searched for the perfect balance in materials, disc diameters for optimal performance and optimal weight.
Our unique patented design and construction makes Foldee™ games more enjoyable for participants with key factors including:
Catching:
 Foldee™ is flexible on all axis, making catching more intuitive and easy. During the discs flight you can adjust your catching position, however you feel like making the catch. With zero hard edges the disc is very easy to catch. 
Safety: Due to its soft material, Foldee™ looses its shape, speed & rotation on impact. Foldee™ absorbs the impact and disperses the energy throughout the disc, limiting any potential injury.
Movement and exercise: Foldee™ is a recreational product that promotes a fun, healthy activity that helps to engage numerous muscle groups, strengthening your core and improving your balance.
Flying distance: Foldee™ optimal distance is between 1m – 30m for novice and intermediate users. Experienced users can reach longer distance without losing shape and form through the flight.
Foldee™ is a cool outdoor product to enjoy with family and friends, making exercise more playful and enjoyable. 
Foldee Disc™ is a flying object, so it's important to think about visibility. We chose three vibrant color options to allow the players easier visual location for tracking when playing Foldee games. Their distinctive colours make Foldee™ recognizable when at the park, beach or wherever you play.
Best part of it? Foldee™ disc can be kept in your pocket or hang it from your belt loops, clothing or bag with our matching hard case which protects it it at all times.
With your help and support we can bring Foldee™ to the World!