FREE Everyday Carry Tools
Created 94 | Supported 2166
969539
Social Reach
Completed
Ended 05/20/2017
— beNICEmedia and
29

other supporters
Share | How It Works | Embed

Ninja EDC was started by college students that were low on cash but love EDC tools for utility, survival, and safety on and off campus.  We are here on Indiegogo to grow our EDC community and get feedback on what products to focus on, and test run our 
FREE Rewards Program
. Our Unique 
FREE Rewards Program
 makes it easy to earn freebies and discounts with 
Every 500 points = $5
 that can used to pay for any of our products.  Lifetime membership on 
NinjaEDC.com
 is FREE, with automatic signup for the Rewards program. 
We start you with 200 points, and 200 more on your birthday!
  You earn more points simply by sharing links of our products with friends and family.  No Purchase Required! Members also get 
FREE MONEY
 to spend on 
NinjaEDC.com
.  For instance, during the month of May, 
they can use coupon code May5
 and 
get $5 off
 - no minimum purchase required!
Keychain, Wallet, and Pocket Tools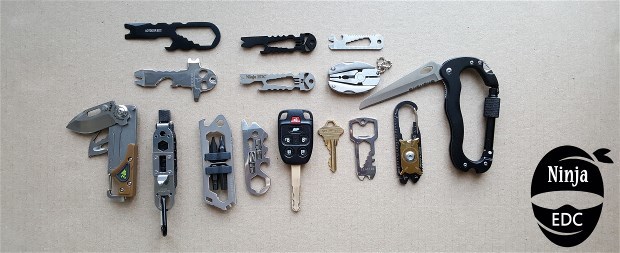 Bags, Wallets, and Mobile Technology

Every supporter of this Indiegogo campaign
 will get automatic signup for the Rewards program, and 
get $5 to spend no matter how many points you have
.
Vote with your $
 on the following products to help us decide which products to focus on.  The prices here are even lower than the discount prices on NinjaEDC.com.  
They will start shipping in June. 
Get $8 Keychain Charging Cable just for sharing our campaign.  Click here
 or on the picture below, you will be redirected to tweet or post about our campaign. Afterwards, you will be directed to our Secret Perk to pay $1 for S & H.

FREE EDC Tool - just pay $3 S & H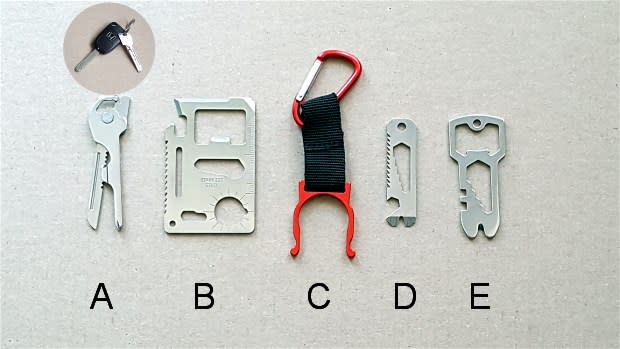 A. Ninja Key 6-in-1 Survival Tool
B. 11-in-1 Wallet EDC Survival Tool Card
C. Aluminum Water Bottle Clip and Carabiner
D. 6-in-1 Mini Keychain Pry Bar Tool
E. T Shaped Keychain Wrench Screwdriver Tool
FREE EDC Tool - just pay $5 S & H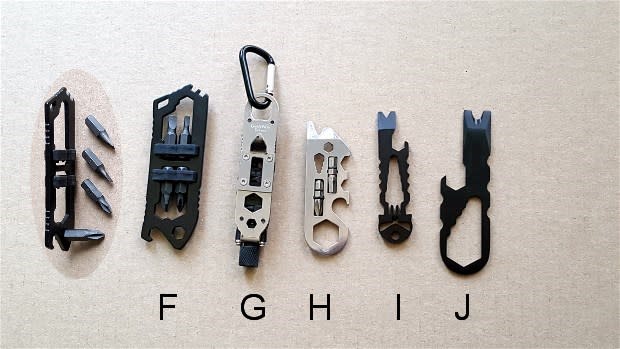 F. 10-in-1 Pocket Tool with 4 Screwdriver Bits
G. Keychain Wrench with 4 Screwdriver Bits and LED Light
H. Keychain Mini EDC Tool with 2 Screwdriver Bits
I.  Keychain Skull EDC Tool Pry Bar, Bottle Opener, and Wrench
J. Pocket Wrench, Screwdriver and Pry Bar
FREE S & H (USA) on the following:
Bluetooth Wireless Sports Earphones with Microphone - IPX7 Waterproof HD Stereo Sweatproof Earbuds + Handsfree Phone.
  $50 Retail  $20 Indiegogo
TRUE HD HIGH FIDELITY SOUND Featuring the latest Bluetooth 4.1 CSR technology
COMFORTABLE AND SECURE FIT WITH IPX-7 WATERPROOF RATING - stay comfortably and firmly in place to guarantee fatigue free ears and remain tangle free.
LONGEST BATTERY LIFE - up to 10 hours and 240 hours stand-by with a quick charge of only 2 hours.
CVC 6.0 NOISE SUPPRESSION TECHNOLOGY - stay focused on your favorite music and answer calls without skipping or missing words.

Koala Modular RFID Leather Wallet with Phone Charger.
 $68 Retail  $30 Indiegogo Handcrafted full grain leather (black) •RFID shielding protects credit cards •Fit up to 15 credit cards throughout the wallet •2 cash compartments & 2 hidden slots •Expandable accessories pocket holds mobile charger (white color included), business cards, and other accessories (not included)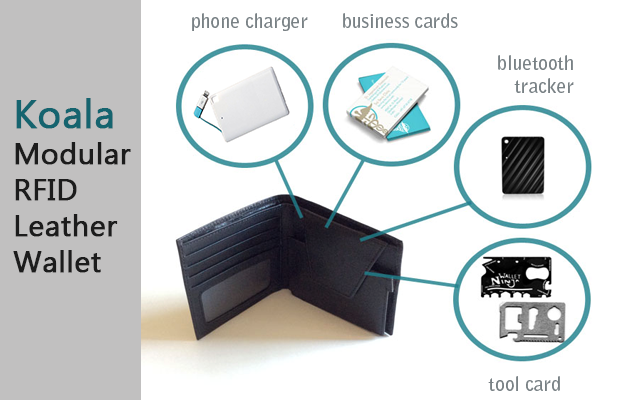 Minimalist Leather RFID Wallet with Quick Swipe Slots.
  $48 Retail  $20 Indiegogo
2 quick swipe credit card slots, and 2 inside cash compartments.
Handcrafted, lightweight with premium scratch resistant leather.
RFID shields protect credit / ID cards from electronic theft.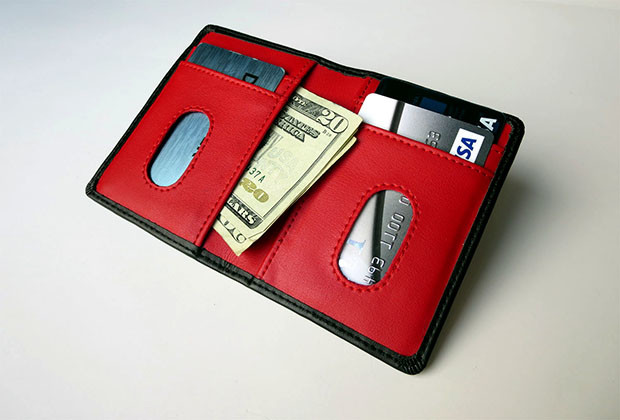 Vbag 5-in-1 Convertible Backpack System: One Bag Does It All.
  $120 Retail  $45 Indiegogo The Vbag has 7 pockets inside for important stuff. The front panel also has 2 INDIVIDUAL pockets with hidden zippers, and 1 large zippered pocket for fast access. 840 water repellent Oxfard canvas with waterproof linings in the compartments.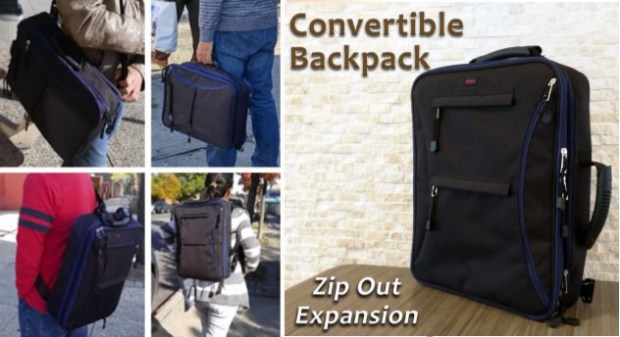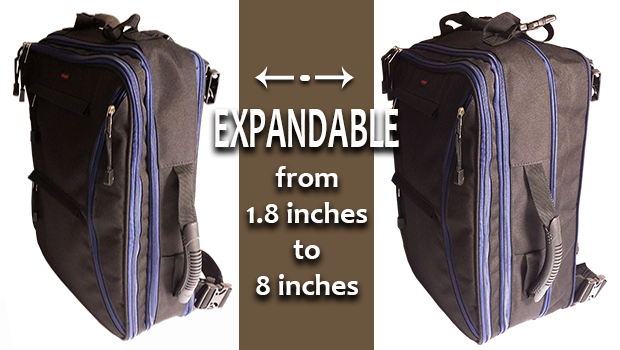 Please share this campaign with your friends and family
LEARN MORE >>>
You can also find us on:
facebook.com/NinjaEDC
twitter.com/NinjaEDC