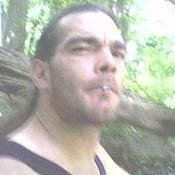 Homeless Please Help !
Created 3 | Supported 55
474456
Social Reach
Completed
Ended 11/05/2014
— Homeless In Pa and
49

other supporters
Share | How It Works | Embed
42 year old male disabled stuck in between surgeries and unable to work. NO income NO insurance NO support and homeless in Pa. Am in need of any and all support and help you can give Thank you and God bless ! DISABLED DUE TO ONGOING MEDICAL CONDITIONS !
HOMELESS IN PENNSYLVANIA !
NO INCOME NO INSURANCE. NO SUPPORT PLEASE HELP !
After breaking my jaw in Dec 2012 in 3 places and a botched surgery. I found myself stuck in a position where I had lost my job, my income, my insurance and 6 months later my home as well as all of my personal belongings. That was May 2013. That is also when I found out through X-ray (BELOW) that my jaw was and is still broke in 2 places.
[caption id="attachment_4022" align="aligncenter" width="720"]
6 Months after initial surgery see the 2 breaks one of which is half ass fixed.[/caption]
February and April of 2014 I went through 2 surgeries to work on fixing my jaw but it is still broke in 2 places and just floating in place. I am living with constant daily pain and trying to move forward as well as keep a roof over my head at night, trying to get my medications and the surgeries necessary to reconstruct my now screwed up jaw with no means and it has all just become extremely overwhelming, frustrating and depressing to say the least.
PLEASE HELP AND SUPPORT ME ! https://www.crowdrise.com/homelessinpa/fundraiser/amhomelessinpa http://www.gofundme.com/HomelessinPA https://www.tilt.com/campaigns/please-help-homeless-in-pa
WATCH MY YOUTUBE VIDEO http://youtu.be/Z9SIrxoNSp
HELP ME TELL OTHERS https://www.thunderclap.it/projects/14895-homeless-in-pa https://headtalker.com/campaigns/please-help/
CHECK OUT MY BLOG http://homeless-in-pa.blogspot.com/
FIND ME ON FACEBOOK https://www.facebook.com/HomelessinPa
FOLLOW ME ON TWITTER https://twitter.com/HomelessInPa
PLEASE ANYTHING HELPS  THANK  YOU AND GOD BLESS !