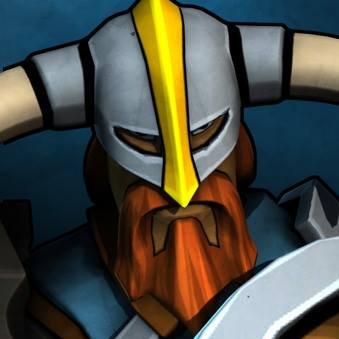 Iron Tides on Kickstarter!
Created 1 | Supported 0
1021220
Social Reach
Completed
Ended 09/28/2016
— IronTides and
57

other supporters
Share | How It Works | Embed
Iron Tides is a viking themed survival game 
blending elements of exploration, turn-based tactics, and resource management. You are cast into the role of a ruthless Viking chieftain who is charged with the command of a loot-hungry warband. Through your rogue-lite adventures, you will sail a randomly generated sea in search of loot, plunder, and more. It will take a strong leader to survive the seas. And survive you must! There lie many dangers out at sea... you will need to think strategically and utilize your vikings to the best of their combat-abilities.
Try the demo
Join the community!
The Story so Far...
Sam Raski and I
 are independent game developers with a strong focus on interactive strategy. We started working on the Iron Tides 12 months ago, and have grown a considerable amount since then. The two of us together are ambitious and prepared to dedicate the next 12 months of our lives to indie development. We'd be overjoyed with your support. As independent developers, we experience a tirade of emotions from utter depression to euphoric joy and delight. We've found friends in interesting places (Thank you #ProjectMQ, #Need2KnowGaming, #FullIndie) and we're committed to our new lifestyle. Being free to pursue our dreams has left us feeling like we're better people. To this date, we've received the following nominations and features.
85% Rating on the Square Enix Collective, "Who doesn't want to manage their own crew of Vikings?!".
Official Selection in the Indie Prize Showcase 2016, "I love this game!".
"A Viking-themed Rogue Done Right" - Cliqist
"Become a Viking Chieftain" - Gameranx
What is this Headtalker for?
We're launching Iron Tides onto Kickstarter from September 28 - November 1 and we're rallying support. The first day of launch is extremely important - we've decided to thematically approach this day with one mighty, epic warcry. By adding your social channel to our cause, we increase our chance of getting noticed by press and backers alike.