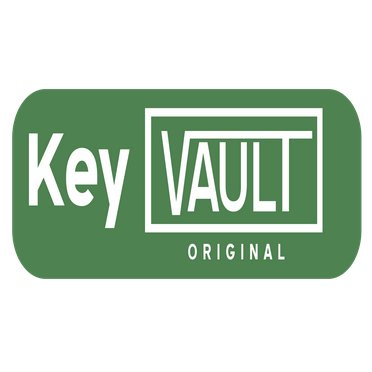 KeyVault-The UltimateKeyholder
Created 3 | Supported 6
957005
Social Reach
Completed
Ended 12/25/2016
— KeyVault Keyholder and
17

other supporters
Share | How It Works | Embed
Keyholders
are used by almost everyone in day-to-day life as we need to carry keys to protect our belongings. Carrying
multiple keys
were quite frustrating as it makes noise, scratches and also makes uncomfortable. To overcome this frustration, we are introducing
KeyVault,
the most effective, lightweight, and also with the goal to eliminating key jingling sounds. The
KeyVault
is designed to be the simplest and smartest keyholder among others keyholders.
Slimmer- KeyVault is 26mm thick, meaning no more unexplainable lumps in your jeans. Not to mention painful knocks and bumps.
Durable- There's no steel quite as robust as stainless steel, and we've designed the KeyVault to stand the test of time. Dropped it like it was hot? Relax. It'll be fine.
Quality- KeyVault does not compromise quality. It is nearly unbreakable due to the use of high-tech material. KeyVault is carefully assembled by hand and runs through extensive quality checks before leaving production.
Flexible- Think of a key. Any key. Got it? Fit it into KeyVault. We've crafted the device to ensure that all of your keys will fit seamlessly like a glove. But more like a super cool key holder.
No scratches- The smooth, round design of KeyVault keeps your keys in place preventing scratches to your belongings.
Quiet- Holding your keys in place, KeyVault allows no rattle since all keys are held fixed in the carbon housing.
Intuitive- We understand that all you want to do is gain easy access to your keys. Not spend days putting the thing together. Our fiddle-free innovation is 100% idiot-proof.
Additional Features-
Attach your Additional key to the loop on the outside shell of KeyVault.
KeyVault holds an internal 32GB USB to comfortably enable you to carry and protect your files.
Upto 12 regular household keys were fit inside the KeyVault while larger keys such as car keys can be attached to the outside ring.
KeyVault is fun to use and we are excited to share it with you but in order to manufacture it, we need your help!