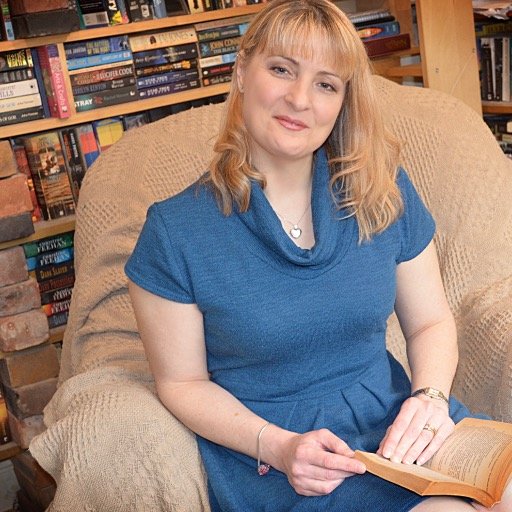 NEW RELEASE!
Created 3 | Supported 72
948399
Social Reach
Completed
Ended 06/21/2017
— Karen Tomlinson and
45

other supporters
Share | How It Works | Embed
Thank you so much for supporting this Headtalker campaign. I am so excited to share the second book in The Goddess and the Guardians series with you. A Bond of Blood and Fire is a sequel to A Bond of Venom and Magic. The story follows Diamond and Hugo as they both learn more about themselves, their magic and the world that shaped them. Thank you once again for your support in spreading the word about this new release. Yours, Karen Tomlinson
Romance and action abound in book two of this dazzling Young Adult fantasy series by British author Karen Tomlinson.
A love bathed in fire. A destiny sealed with blood.
In a world ravaged by war, half-blood fae Diamond Gillon must fight to survive.
Becoming a magical weapon for the fae queen and defending the capital city of Valentia from the Wraith Lord is the only way to save her beloved friends from execution. But mastering the destructive force of her magic proves a terrifying if not impossible task, and Diamond struggles to trust Commander Hugo Casimir, the queen's guard ordered to train her. Once her friend, he is now nothing more than her enemy. To complicate matters, the two share a rare, magical connection, a bond that will ultimately shape their fates and their hearts. Love and loyalty will be tested as Diamond battles giants, an ancient dragon, and an army of monstrous creatures in her quest to save Valentia. But will she defeat the Wraith Lord and triumph to save those she loves? Or will the Eight Kingdoms descend into chaos? Lovers of Leigh Bardugo and Sarah J Maas will devour this thrilling second instalment in The Goddess and the Guardians series.
A Bond of Blood and Fire
is packed with action and adventure. Read now and be transported into a world where winged warriors and shifters compete for centre stage. **For mature YA readers