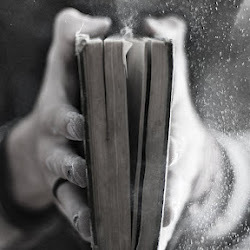 SciFi Summer Fling Giveaway!
Created 4 | Supported 186
1103053
Social Reach
Completed
Ended 07/27/2016
— Awesometastic Books and
51

other supporters
Share | How It Works | Embed
Who doesn't love a good Summer Fling?  Entire Musicals have been written about it! And today we're here to bring you the Summer Fling of a Book Lover's dreams.  Twenty SciFi writers have come together to offer a multi-media book experience for bibliophiles that you just can't resist.  These authors include Hugo Nominees, International Best-Sellers, Award Winners, USA Today Best-Sellers, and some of the Best Sci-Fi Authors available today (even NPR agrees!) We have paperbacks, ebooks, audiobooks, swag, gift cards and more, all for ONE lucky winner.  Sounds amazing, doesn't it?
Check out the giveaway here: http://www.pktyler.com/SFling
Enter and you have a chance to win gifts from these authors, plus you'll be added to their newsletters where you'll have more chances to get free ebooks and hear about new releases and other promotions.
Prizes include:
$50 Amazon Gift Card
Paperbacks of:
 Scavenger: Evolution, Beyond the Stars: A Planet Too Far, Massacre at Lonesome Ridge, The Luna Deception, The Future Chronicles - Special Edition, Shroud of Eden, Paperback of Strikers, First 2 paperbacks in the Corporate Marines series, The Running of the Tyrannosaurs, Blink, Noah Zarc: Mammoth Trouble, Rebel's Honor
Audible copy of:
 Red Rex: Blood Echoes
Swag:
 KN Lee Tote bag
Ebooks of:
 e-book of Paradisi Escape, Book 1 of the Paradisi Exodus Series, ebook copy of The Morph (Gate Shifter Book 1), ebook of The Invariable Man So don't hesitate, enter now (
http://www.pktyler.com/SFling
) and keep sharing for more chances to win!
Thank you from the Sponsoring Authors:
Gwynn White
 author of Rebel's Honor
Demelza Carlton
 with a new release coming this fall
D. Robert Pease
 author of Noah Zarc: Mammoth Trouble
Timothy C. Ward
 author of Scavenger: Evolution
Patrice Fitzgerald
 Publisher of Beyond the Stars: A Planet Too Far
Samantha Warren
 author of Space Grease & Pixie Dust
Felix R. Savage 
author of The Luna Deception
Cheri Lasota
 author of Paradisi Escape
Samuel Peralta
 publisher of The Future Chronicles - special edition
P.K. Tyler
 author of Avendui 5ive
Marlin 
Desault author of Shroud of Eden
Ann Christy
 author of Strikers
Tom Germann
 author of Corporate Marines
K.N. LeeCalinda B
 author of Red Rex: Blood Echoes
Stant Litore 
author of The Running of the Tyrannosaurs
JC Andrijeski 
author of Rook (Allie's War Book One)
E. E. Giorgi
 author of Akaela (Dystopian YA)
A.K. Meek
 author of The Invariable Man
Will Swardstrom
 author of Blink
K.N. Lee
 author of Spell Slinger