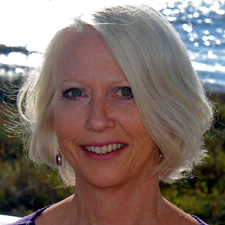 STEAM up your Kindle!!!
Created 3 | Supported 98
395833
Social Reach
Completed
Ended 12/03/2014
— Nina Bruhns and
67

other supporters
Share | How It Works | Embed
Help us launch this EXCLUSIVE, VERY LIMITED EDITION collection of arousing erotic romances by the genre's hottest New York Times and USA Today bestselling authors. There's something to satisfy everyone's desires in this scintillating six-pack. Bad boys, Cajun lovers, a naughty cop, a fireman who is ready to stoke your flames, a powerful billionaire, and one sexy Frenchman. Indulge in your fantasies and steam up your reading glasses with these wickedly decadent stories. Five full books, plus a sizzling sampler. GRAB IT WHILE YOU CAN! CAJUN HOT by #1 Best Selling Author NIKITA BLACK A hot-blooded Cajun seduces his beautiful captive...but who will fall in love? COVERT AFFAIRS by New York Times Best Selling author MARI CARR Tempting teacher and naughty undercover cop must keep their sizzling affair top-secret. FEVER by New York Times Best Selling author CATHRYN FOX Burning up inside? Feeling that fire down below? Call The Hot Line... A BRIDE FOR A BILLIONAIRE by New York Times Best Selling author LAUREN HAWKEYE Rich and powerful, he's desperate to possess her...and makes her a wicked proposition she can't refuse. WINDOW by bestselling, award-winning author MICHELE RENAE The first time she glimpses her fantasy-inducing new neighbor, his sultry smile arouses her imagination—and her desires. Also includes a sizzling sampler to delight! BAD TO THE BONE by New York Times Best Selling author VIVI ANNA She didn't expect to wake up chained to a bed...nor to fall for her mysterious kidnapper.
Who are you?
MEET THE AUTHORS! New York Times and USA Today bestselling author NINA BRUHNS aka NIKITA BLACK achieved international bestsellerdom writing for Berkley, Harlequin, and Silhouette, and as an indie author with Cajun Hot Press. Nina has earned numerous awards for her thirty-plus books to date, including three Daphne du Maurier Awards for Best Overall Mystery-Suspense Book of the Year, three Rita nominations, four RT Bookclub Reviewers Choice Awards, a National Readers Choice Award, five Dorothy Parker Awards of Excellence, and two Golden Hearts. Writing a book was number one on MARI CARR's bucket list. Now her computer is jammed full of stories — novels, novellas, short stories and dead-ends. A New York Times and USA Today bestseller, Mari finds time for writing by squeezing it into the hours between 3 a.m. and daybreak when her family is asleep. New York Times and USA Today bestselling author CATHRYN FOX is a wife, mom, sister, daughter, and friend. She loves dogs, sunny weather, anything chocolate, pizza and red wine. Cathryn has two teenagers who keep her busy and a husband who is convinced he can turn her into a mixed martial arts fan. When not writing, Cathryn can be found hanging out with her kids, or watching a big action flick with her husband. LAUREN HAWKEYE is the New York Times bestselling author of over thirty published novels, novellas and short stories. She lives in the mountains of Alberta, Canada with her husband, young son, pit bull and idiot cat. Coffee, craft nights and Outlander are among her favorite things. The author of over 60 novels in the fantasy, action/adventure, historical and paranormal romance genres, MICHELE HAUF also writes erotica as Michele Renae. Michele is good at daydreaming, kitty wrangling, navigating Paris from memory, and locating parking spots close to the front door. She is not so good at making bath bombs, being patient in line at the Post Office, and reading only one book at a time. New York Times and USA Today bestselling author VIVI ANA aka TAWNY STOKES has published over 40 paranormal romance, urban fantasy, scifi, and young adult novels, for New York publishers as well as independently. Tawny's YA, Static, was one of the most read books on Wattpad with close to 3 million hits. Tawny was recently hired by Wattpad and Smokebomb Entertainment to write companion stories to the popular webseries "Carmilla", which airs on Vervegirl TV. Tawny is one of the co-founders of #TVwriter.