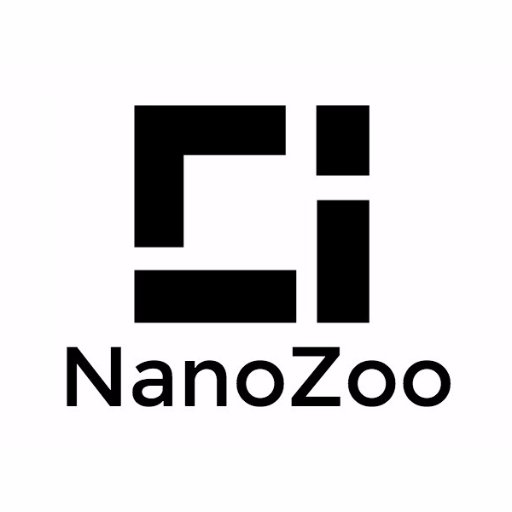 The World's Best Diaper Bag
Created 1 | Supported 42
1488202
Social Reach
Completed
Ended 11/17/2016
— NanoZoo and
56

other supporters
Share | How It Works | Embed
Please sign up for your chance to WIN one NanoZoo diaper bag on http://nanozoo.ca. We will launch it on Kickstarter on Nov 1st.
Inspired by You We put our expertise to help everyone around us. We are bringing our newborn out at gathering and forgetting to pack one or two things for the diaper bag. We created the NanoZoo not only to help us organize easier but also save time for everyone, keep everything handy, and have less stress when we are away from home. The 13 Smart Pockets kept us organize no matter the situations you can think of. We made it easy to clean by either a wet towel or washing machine. Water resistant fabric makes it ready to use in no time. It has a unique design that will make you look great whatever you go. We wish everyone can love and enjoy our diaper bag, thanks a lot.
What Makes Our NanoZoo Smart Pockets Diaper Bag Better?
Are you ready for anything? With a baby, you are always in action. He's hungry, he's crying, he's smells and you have to solve it. With 13 Smart Pockets, you always know where his snacks are, where his favourite toy is, and with the include diaper mat, you can change him anywhere.
You won't have any problems to bring everything you need. Keep your mind at ease. NanoZoo Smart Pockets Diaper Bag you can carry all these things easily stress free.
Extremely Functional Design:
All around zipper allows the diaper bag to lay flat for easy packing
13 Smart Pockets to help you organize and quick retrieval
2 insulated Smart Pockets to keep water and milk warm
2 large outside pockets for quick access to phones, sunglasses, etc
Converts from shoulder bag to messenger bag with strap
Changing pad included with every diaper bag
Water resistant fabric
High quality zipper
Macine washable
Super light weight
Comfortable handle
Easily fit a 15" laptop
Meet all current airline requirement for carry-on regulations
Stylish to use fro everyday use and as an overnight bag
Super Easy Packing: 13 Smart Pockets
The NanoZoo Smart Pockets Diaper Bag has 13 different pockets. Keep you organized and you will get what you want when you want it.
The NanoZoo Smart Pockets opens flat giving you easy access whether you are packing or unpacking.
Watch The Packing in Action
Nano Water Resistant Fabric:
Built with a high-quality and nano water resistant fabric, you can rest assured that your NanoZoo Smart Pockets Diaper Bag is made to last. Just shake the water off.
Gallery
Specs:
Dimensions: 16 x 12 x 6.5 inches / 30 x 40 x16 centimeters
Weight of Bag: 0.65 kg / 1.43 lbs
Weight of Smart Pockets: 0.64 kg / 1.39 lbs
Exterior: 100% water resistant high qualty fabric
High quality water resistant zippers
13 unique Smart Pockets
Shoulder Strap
NanoZoo Smart Travel Pouch
This is one of our favourite travel gear. It's the perfect size for all your travel documents. The zipper on top separate and open up 2 closed smart pockets that holds your money and passport. When you unbutton it, you have easy access to your cards, boarding pass, earphones etc. No matter where you are headed, this can keep your documents all neat and tidy.
Folded size: 8.7 x 4.5 inces /  22 x 11.5 centimeters
Opened up size: 8.7 x 9.45 inches / 22 x 24 centimeters
Machine Washable:
We know how overwhelming can be to have a newborn around the house. Somehow, it seems there's no time left to do anything that isn't directly connected to the baby. And thinking about how new parents feel, we took it into consideration when we designed the NanoZoo Smart Pockets Diaper Bag. We have made it machine washable. And this will save you a lot of time.
The Most Versatile Diaper Bag You've Ever Seen
Overnight Bag + Yoga Bag + Beach Bag
Eventually your baby grows and you don't need a diaper bag anymore. NanoZoo Smart Pockets Diaper Bag is built to last. instead of just putting it aside, you can use it a yoga bag or as an overnight bag. There's compartment for your underwear, socks, toiletries, chargers, power bars. Keep your sports drinks or beer cold with the insulated pockets.
The idea came to us when we became parents. There's a lot of things to bring and it's frustrating to forget when we are going out. Even if we brought everything with us, looking through the bottomless pit gave my wife an anxiety that we forgot something. We were on a trip to Seattle in the summer and just after 3 hours the milk have gone bad. We discovered it early and wished our diaper bag have an insulated pocket. We have been engaged in the production of luxury goods for decades but have not through about manufacturing a diaper bag. We are here to solve this problem for all the parents. We decided to design and create one that can help us organize, have an insulated pocket, can keep food and drinks cold and warm. This is a game changer for all parents. Sooner or later, we found ourselves using the bag everywhere, including the gym, shopping, even as an overnight bag. This is a diaper bag that can be use in all situation even after the baby is all grown up.
Thank you for visiting us
We are at the final step and we need your support to Kickstarter this amazing diaper bag to reach its goal. We worked hard at making this diaper bag and we know you will enjoy using it. Thank you.