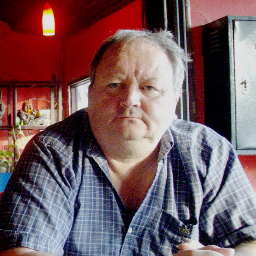 Tiger Lily of Bangkok
Created 2 | Supported 71
1577003
Social Reach
Completed
Ended 07/09/2017
— Owen Jones and
42

other supporters
Share | How It Works | Embed
Tiger Lily of Bangkok
Lily was born in eastern Isaan near the Mekong River, the only daughter of Chinese-Thais who owned a shop in their small village.
Her parents had a close friend that Lily called Uncle who used to smile at her and take her gifts as a small child. However, when she was just eleven years old the nature of the gifts changed and there was always a price to pay for them that Lily hated.
Dare she upset her parents by telling them?
An accident of fate at school gave Lily the means to put an end to the problem once and for all and her parents came to realise what had been going on in their daughter's life.
Soon after the incident, Lily's father died. some said from shame. Lily herself was given compensation which she wanted to use to change her life. Her decision was to go to University in Bangkok.
It was there that she realised that the compensation, which had seemed a fortune in the village, would not be enough to fund her University life in full and she descended into the seamier side of Bangkok life.
A serial killer is taking the life of men in Bangkok and the city is rightly scared. Not only are the men marked in death but a trademark flower is left at the scene of each killing.
The press says this is the most frightening serial killer since the cannibal child killer, Si Ouey Sae Urng of the 1950's.
Fear haunts the city and no-one knows who will die next or how the victims are chosen. The police are baffled and the citizens cower behind closed doors fearful for their lives.